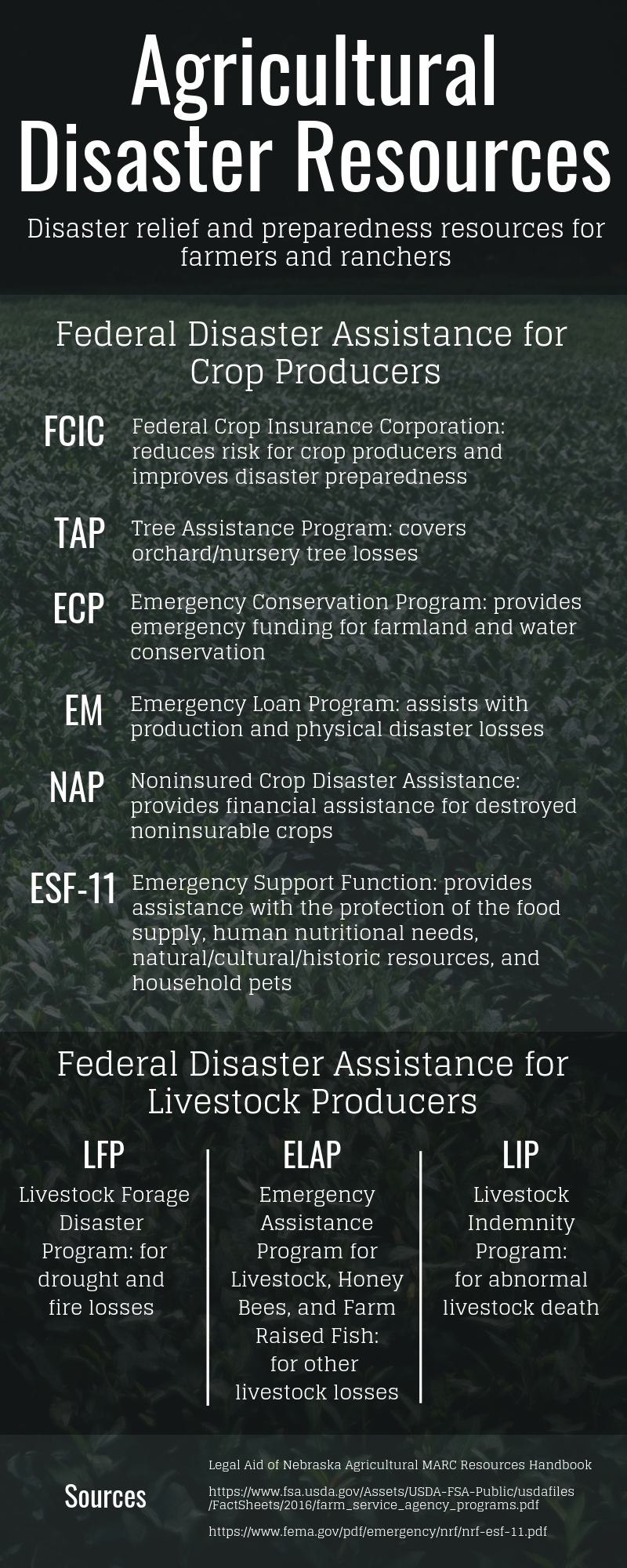 Livestock Forage Disaster Program (LFP) – Get compensation for grazing losses suffered due to qualifying drought or fire.
Livestock Indemnity Program (LIP) – Get assistance for livestock death losses caused by adverse weather.
Emergency Assistance for Livestock, Honeybees, and Farm-Raised Fish (ELAP) – Get financial assistance for losses caused by disease, adverse weather, or other conditions.*
Non-insured Crop Disaster Assistance Program (NAP) – Get financial assistance for catastrophic losses to crops that are not insurable. 
Chapter 12 Bankruptcy – Learn how to file. Chapter 12 allows "family farmers" and "family fisherman" to restructure their finances and avoid liquidation or foreclosure.
Water Article – Learn the laws governing access to surface and ground water for agricultural purposes in Nebraska.
Agricultural Disaster Handbook – a pdf that collects all of the above resources.

*NOTE: this program provides assistance only for those losses that are not covered under the LFP and the LIP. It should be used only as a last resort.